Posts: 1,621






If you want to set up a sustainable fiber source, we have a premium source available! https://sites.google.com/site/hillsidefarmhawaii/reservations-1 10% discount to forum folk!
The fiber business on this island is expanding. There is a growing demand for hand spun fibers and yarn from these bunnies commands a premium price. However, if you don't want to spin the fiber into yarn, I will buy the clean fiber brushed from these bunnies for $5 per ounce. They make about a pound or more of fiber in a year so, a year's worth of fiber will pretty much pay for a pedigreed show bunny. You can have a livestock "pet" and make a little side money by gathering the fiber from these bunnies to sell or spin the fiber for yarn for yourself. I occasionally have bunnies who aren't show quality and those are sold for less as "fiber" bunnies. If you want to set up a fiber business, those might be an option you'd prefer.
They like to eat ti leaves, banana leaves, guinea grass, vegetable tops and all sorts of other green stuff. They also like bunny pellets which is an easier feed source.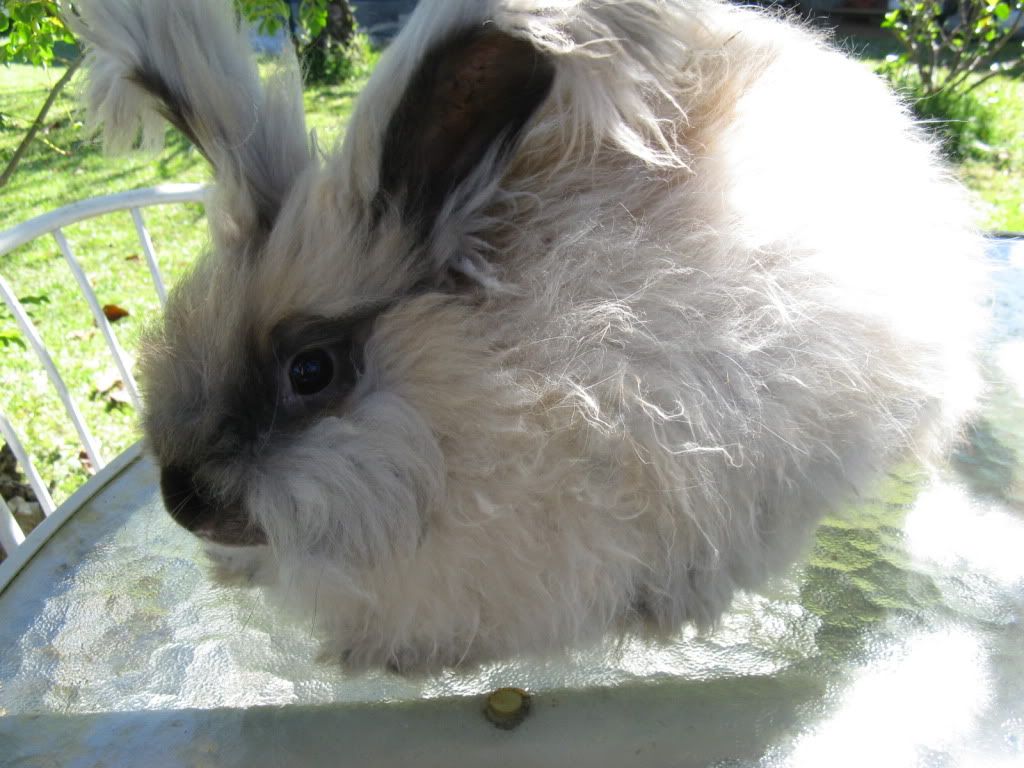 This is a sustainable project where you have a market already in place for your product. Get a new "pet", save the fiber brushed, plucked or shorn from the bunny and sell it for money. Basically, you need a secure place to keep the bunnies, a comb, brush and a jar to put the fiber in. That's some pretty easy business start up requirements. These bunnies can also be trained to use a litter box, if you want a house bunny.
Oh, they also produce fertilizer. This raised bed garden was started after Christmas and the fertilizer used was "bunny berries":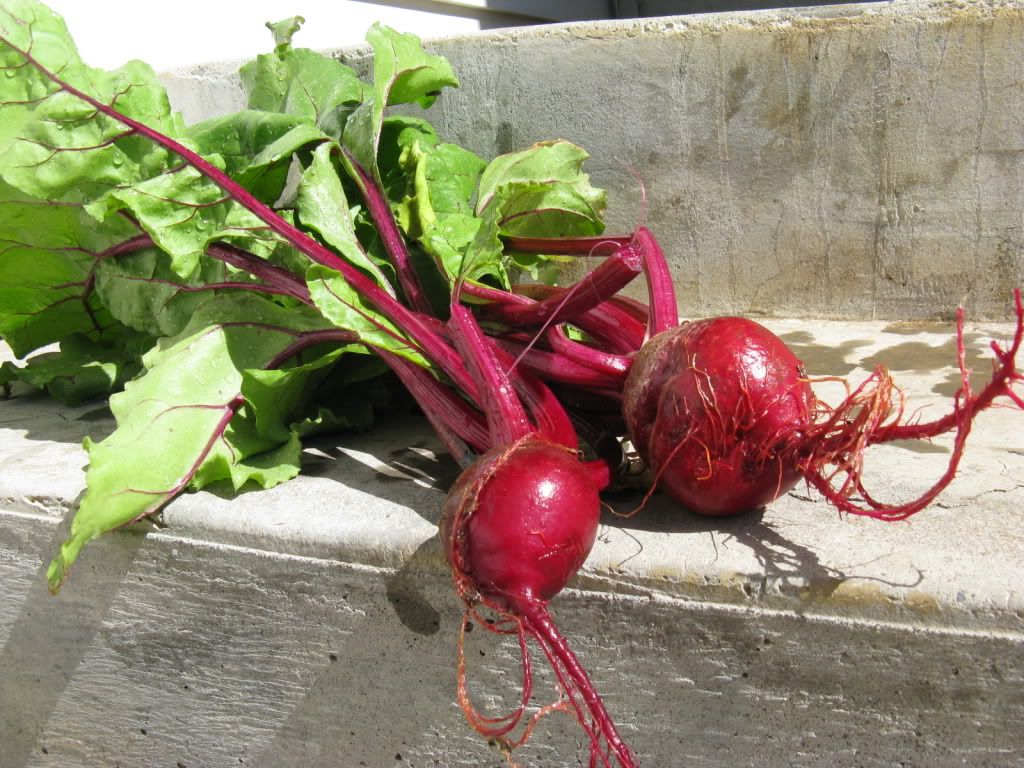 Beets from Bunny Berries! How much more sustainable can you get? And this is just since early January! Wait until the garden really gets going.
Send me a PM or email if you have any questions about adding bunnies to your sustainable homestead. Bunnies also work in a town environment since they are quiet and don't take up much space at all.