Posts: 1,621
Micro-sheep! Just thought I'd share a picture of "Neo". His mom is "Trinity" and his dad is "Morpheus" and he is "The One" so what else could he be named? His official name is "Hillside's Neo" but we will just call him "Neo".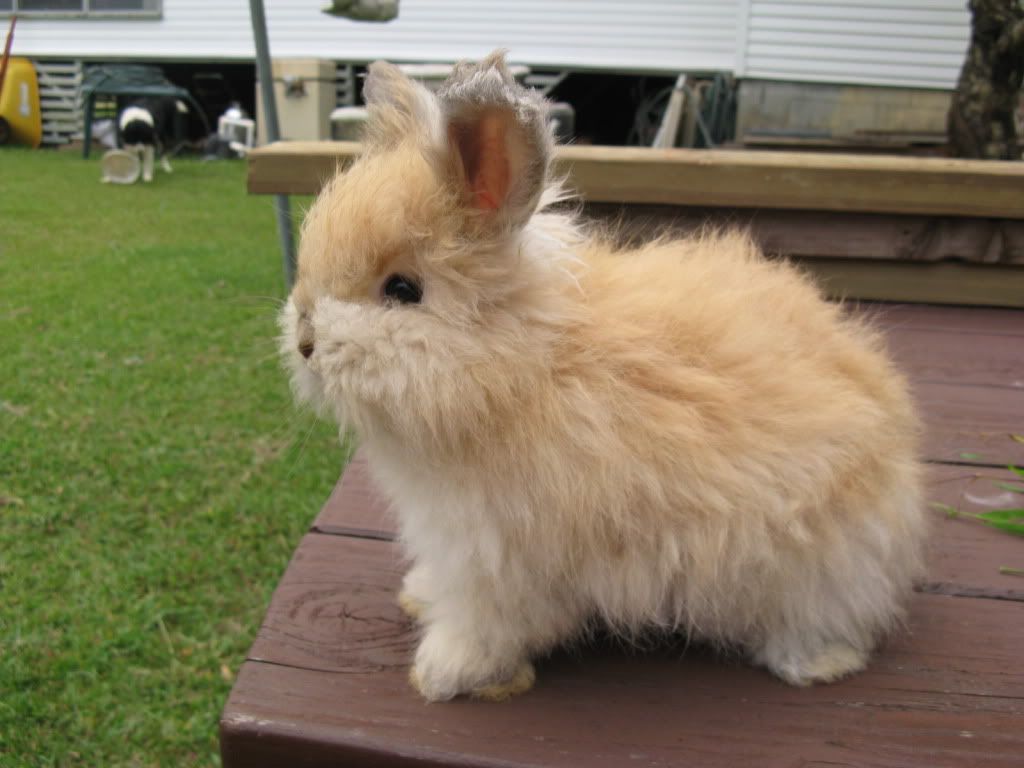 He's eight weeks old today and starting later this week we will be having a bunny sale and selling a lot of his siblings although he's the only fawn colored one. The rest are blacks, blues, agoutis and white.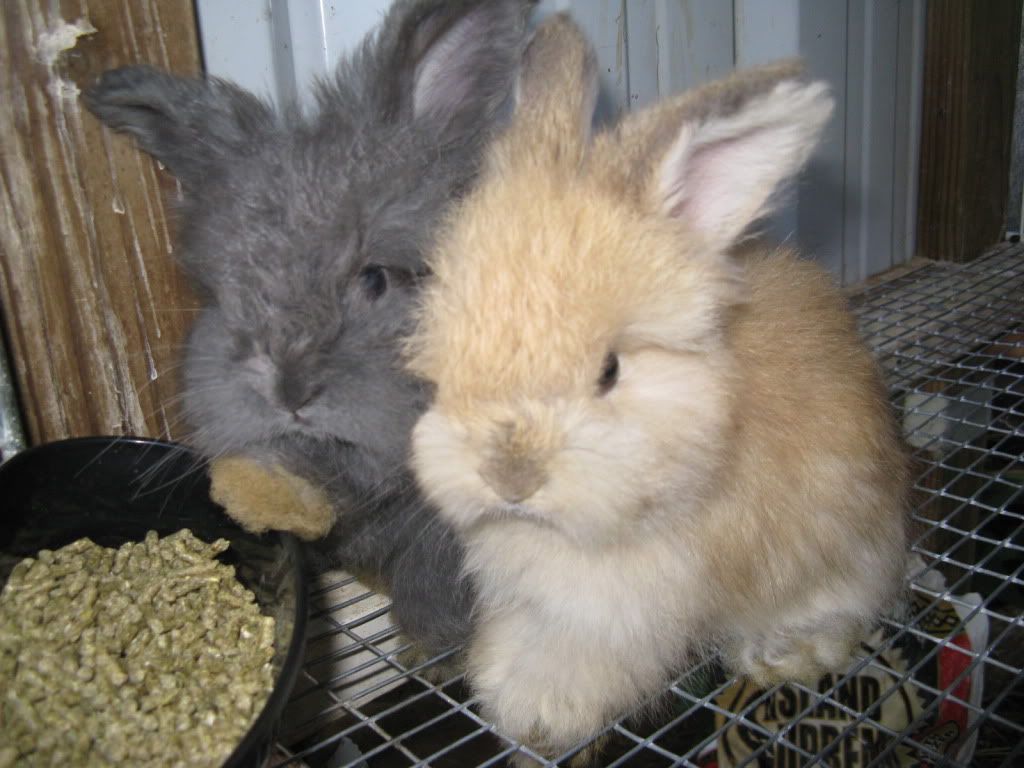 These guys are even cuter now, they seem to go up a cuteness level every day when they are this age. When they are adults they look like balls of fluff with a nose hiding at one end if they aren't sheared.. However the fiber makes the most luscious yarn so the ones around here get sheared three or four times a year. They seem to enjoy it, though, after a haircut they get bouncy.
Extreme Snuggle Bunnies! There are some starting at $50 each for a pet quality bunny with no pedigree going up to $100 each depending on color and conformation. The fiber from these little bundles of cuteness sells for $6 to $10 an ounce depending on length and quality. They make between four to ten ounces of fiber three to four times a year, depending on the density of the individual bunny's wool.
There is also now someone at the farmer's market who will sell hand spun yarn and unspun fiber for a 25% commission so there is a place to sell the fiber after it is produced without having to mail it somewhere. We are trying to start a small fiber industry on the islands since these English Angora "Micro-sheep" can turn ti leaves and guinea grass into some of the most premium and luxurious fiber on the planet. There is also a spinning group who meets with the quilting group on Wednesday mornings in Honokaa so we can teach you how to make a drop spindle and spin the bunny wool with it.